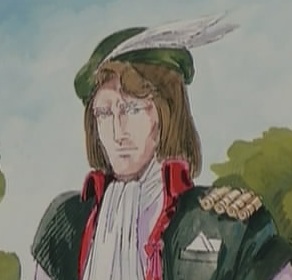 Johann von Klopstock was the only son and heir to Marquis Klopstock, who died sometime before Imperial Year 786.
Little is know about his life, but Johann, along with the rest of the Klopstock family, was forbidden entry to the Imperial Court, as punishment for his father's actions against Kaiser Friedrich IV.
Ad blocker interference detected!
Wikia is a free-to-use site that makes money from advertising. We have a modified experience for viewers using ad blockers

Wikia is not accessible if you've made further modifications. Remove the custom ad blocker rule(s) and the page will load as expected.